For the past few weeks, I've been at a loss over what to write for this 'inevitable' milestone post.
How should I best say goodbye to the 40s today, and hello to the 50s tomorrow?
How do I even begin to talk about turning 50?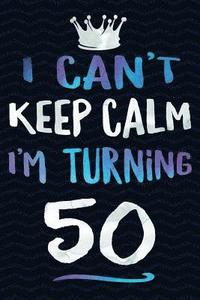 Should I start, say, with a trivia pursuit question? Something like "What do Boeing 747, M*A*S*H, cigarette ad bans on TV, The Beatles disbanded, the Singapore Heart Foundation, Earth Day, Caterpillar (the construction company, not the creepy critter) in Singapore, and the Adidas Superstar sneakers have in common?"
Or how about a celebrity name-dropping variation? Like "What do Matt Damon, Ethan Hawke, Naomi Campbell, Mariah Carey, M. Night Shymalan, Christopher Nolan, and Melania Trump have in common?"
Nahhh…it's no fun. This blog's title is already a spoiler! But I can't exactly mask the title just to slip those questions in now can I?
Or I could start off like some rookie reporter and interview fellow 50-year-olds for their thoughts. Or just type 'turning 50' into online search engines and write about what pops up. I'm guessing what turns up would likely cover all the usual suspects: the mental, physical, recreational, social, spiritual, relational, and emotional aspects of aging.
Ahhh….emotional. Maybe I'll try that. Write a heartstring-tugging intro about turning 50.
You know, start by talking about how my youth is now undeniably gone (cue Alphaville and their signature anthem…oh how intolerably cruel it sounds now!).
Sob sob…
I can talk about how I'm plunging headlong into those dreaded geriatric years as my now five-decade-old body feels exactly like what the famous actress and comedian Phyllis Diller once aptly declared:
[Take it from me, the lady knew exactly what she was talking about!]
Hmmm…maybe I should just go ahead and start with that quote instead? Or maybe another quote about turning 50? Something whimsical, maybe even poignant:
And having selected the quote, start to unpack what it means for me.
Or maybe I should shamelessly shout it out on every social media handle I have? Then sit all alone like some needy, desperate teenager to wait for kooky emojis & birthday drivels from friends (the same 'friends' who need a Facebook notification to remember that you're still alive and waiting for a birthday hug from them!).
The number of 'Happy Birthday' greetings plus Instagram 'Likes' may then be totaled up and used to kick off my blog. After that, the rest of it will be nothing but a hollow boasting to the world about how 'popular' I am, and the many friends I have accumulated in half a century.
Hah! As if.
Oh, what's the use??! I could go on and on but in the end, I still come crashing back to reality.
And that reality is simple and straightforward: I say goodbye to 49 today, and hello to 50 tomorrow.
And when I turn 50 tomorrow, I shall begin to uncover what this new chapter of my life means.
For now, I believe turning 50 means that I…
…no longer need to CARE who (other than my life insurance policy agent) remembers my birthday — instead, I'm satisfied to just celebrate it with my wife and children.
…will most likely have MORE 'yesterdays' from now on than 'tomorrows' — so I'll treasure every tomorrow. Starting tomorrow.
…do NOT have to bend where the winds of this world blow — cos I'm now a sturdy 'tree', not a slender 'reed'.
… need NO affirmation from anyone (but God), for I've already survived half a century, more than many have — so I'll just be the 'affirm-er'

OF

myself,

BY

myself,

FOR

myself. (Thank you Gettysburg!)
…CAN pursue what I want, when I want — and to h*** with what others think! (Pardon my French)
And that is what saying goodbye to my old friend the 40s, and embracing my new friend the 50s, means for me.